People
Jim Fetzer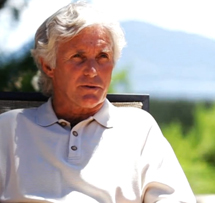 Jim Fetzer is the Owner and Visionary of Ceago Vinegarden, and is the former President of Fetzer Vineyards. Jim grew up with his ten brothers and sisters in the vineyards of Mendocino County. The Fetzer family built Fetzer wines into an internationally recognized and respected winery. The family started on the home ranch producing just a few dozen cases. When they sold the winery in 1992, Fetzer was producing two and a half million cases of wine. They led the industry in organic farming and ecological business practices. At Ceago, Jim has taken everything learned from his dad and forty years in the wine business to a new level of farming. His dad was the family's inspiration. He believed that the first step in winemaking is growing grapes. Jim concentrates on sound farming practices using certified Sustainable by California Sustainable Winegrowing (CCSW-Certified) and incorporates the best of organic and Biodynamic methods to produce quality grapes. The character of the grapes and the wine speak for themselves.
Carleen Butler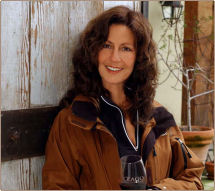 Carleen is the Director of Hospitality at Ceago Vinegarden. Her background is in pottery and interior design, along with extensive restaurant and catering skills. She creates an exciting atmosphere and enjoyable experience for every visitor to Ceago by integrating her comfortable style with decorating and entertaining with Ceago's concepts of 'vines to wine' and 'farm to fork'. Ceago is a premier lodging and event destination for a wine and food experience in Lake County. Look for her smiling face and classic works while enjoying your stay, wedding, family reunion or special event.
Barney Fetzer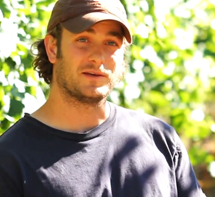 Barney is currently Ceago's General Manager and Director of Vineyard Operations. He moved to the ranch in early adulthood. The first year on the ranch came during a time of expansion for Ceago. He refined his carpenter skills working with the specialty artists and contractors to construct the new Ceago Del Lago in Lake County. It's a state of the art complex that explores early California architecture and landscaping. He's had the opportunity since then to learn how a winery is conceived and designed. The staff and winemaker have helped him understand the equipment and the process of making wines. Ceago is now producing wines and he has been in charge of bottling, labeling, packaging and delivering the product. Barney is now concentrating his efforts in the field. He helps manage ranch operations and is studying the biodynamic farming methods. This involves working the biodynamic (BD) calendar, creating the preps, compost and sprays used in the field for the grape crops.