Thursday April 4, 2013
We are very excited to launch our new Ceago Website!
It looks very similar to our past…but one great new feature is we will be able to keep you up to date on all the fun happenings at Ceago with our new Blog!
We will be sharing fun happenings on the ranch, interesting articles, recipes, fun photos and much, much more! We think of each of you as a part of our Ceago Family and want you to enjoy what is happening as much as we do!
For example….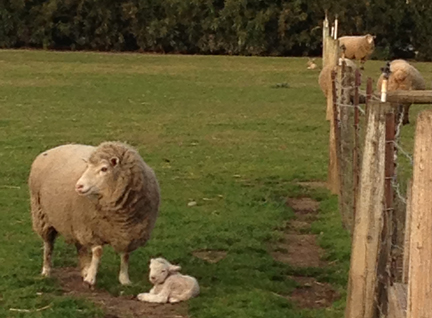 We just had our 2nd batch of baby lambs this year! We are proud to welcome 7 new members to our Ceago crew! That makes a total of 17 this year!  For those of you that are asking why we are so excited….let me share. 
Our Sheep are some of the most important workers on our farm.  They not only make us smile every time we drive by, they are some of the hardest workers we know. They help keep all our veg in the vineyard under control during the winter and help keep the pastures mowed the rest of the year.  Their hay goes into our compost pile with all the nutrients they leave, which helps build our soils. And they have become great companions for our chickens.  It is also important mentioning, they nourish us with the beautiful meat they provide. All around we are thankful to have them at Ceago and we welcome our new additions!